In the city. A moment of solitude found.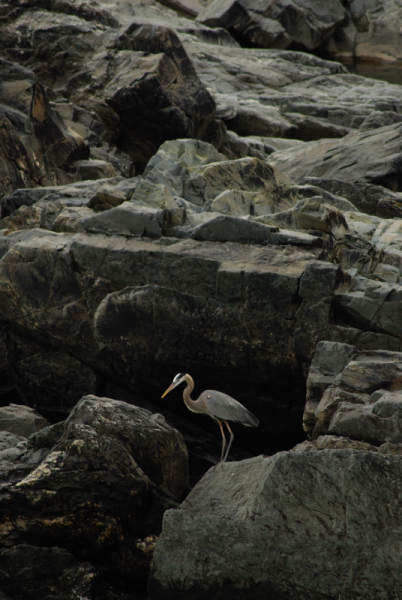 I was on the Virginia shore of the Potomac River shooting kayakers in the falls when my peripheral vision spied this heron as it glided down. With a 6 foot wing span and gangly legs it landed awkwardly on the rocks of the Maryland side. The bird then began to jump from boulder to boulder looking for a decent place to fish. I waited.
As you might notice the grey coloring of a great blue heron's plumage camouflages it well against these rocks. Not an ideal background. Yet, this one hopped again and landed for just a moment in the spot you see here. I couldn't have asked for more. I shot.
It's not often your subjects in the wild place themselves in such choice spots. Be ready when they do.