Move slowly, be patient. This is my mantra when it comes to wildlife. And it is especially important when you're without a telephoto lens!
This morning as I walked along the C&O Canal towpath I saw a heron far up ahead as it landed on the edge of the trail. I was armed only with my iPhone so I thought I'd see how close I could get before it took off. And who knows, I thought, maybe it'll fly in my general direction and I'll get a shot as it soars past.
This was my first photo. (I've edited out many more that were repetitious and didn't add to the story) From this point on I closed in… little by little, pausing between each small step.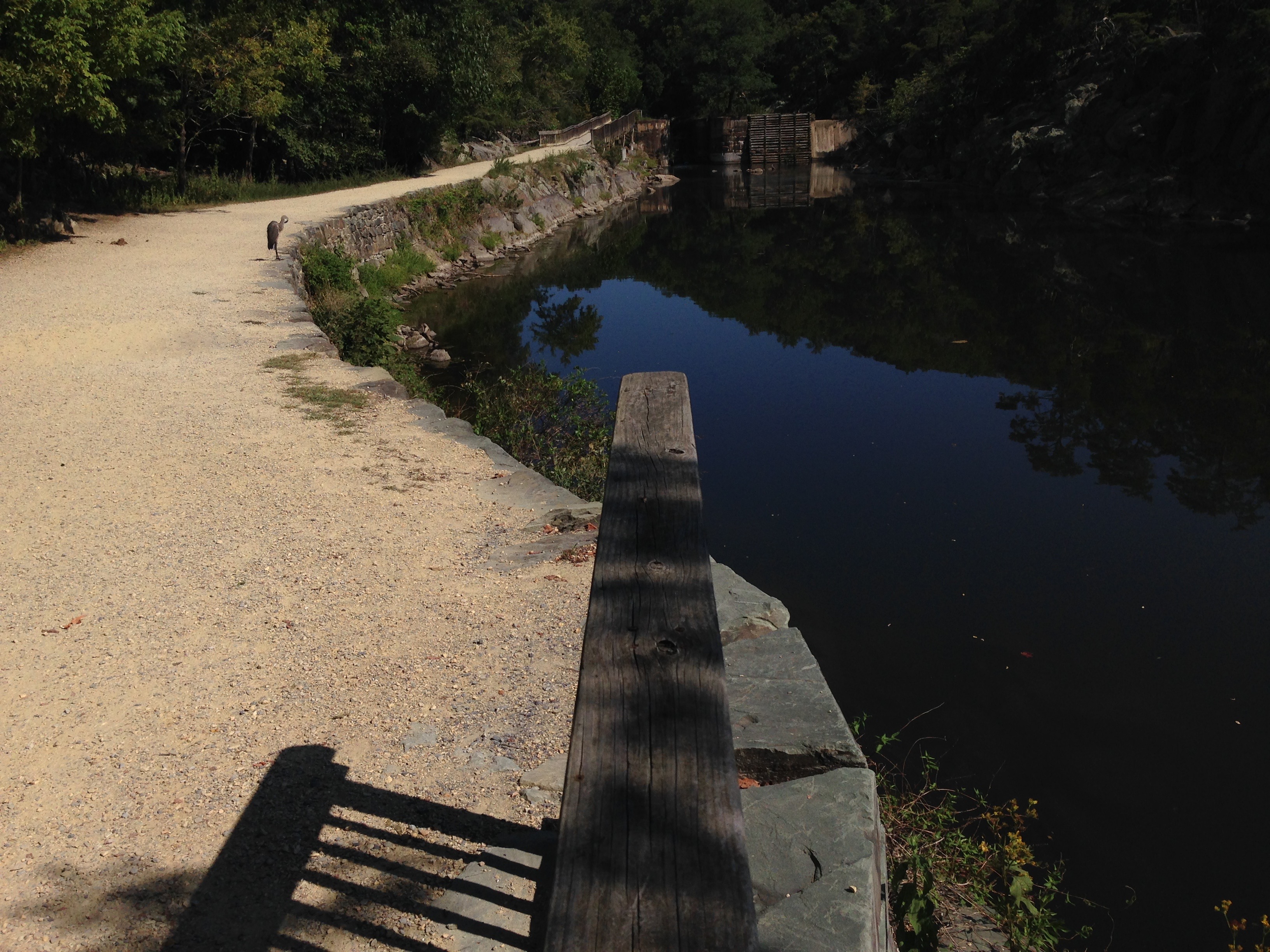 The bird did not seem troubled by my presence so I pushed on. Step… Pause… Step… Pause…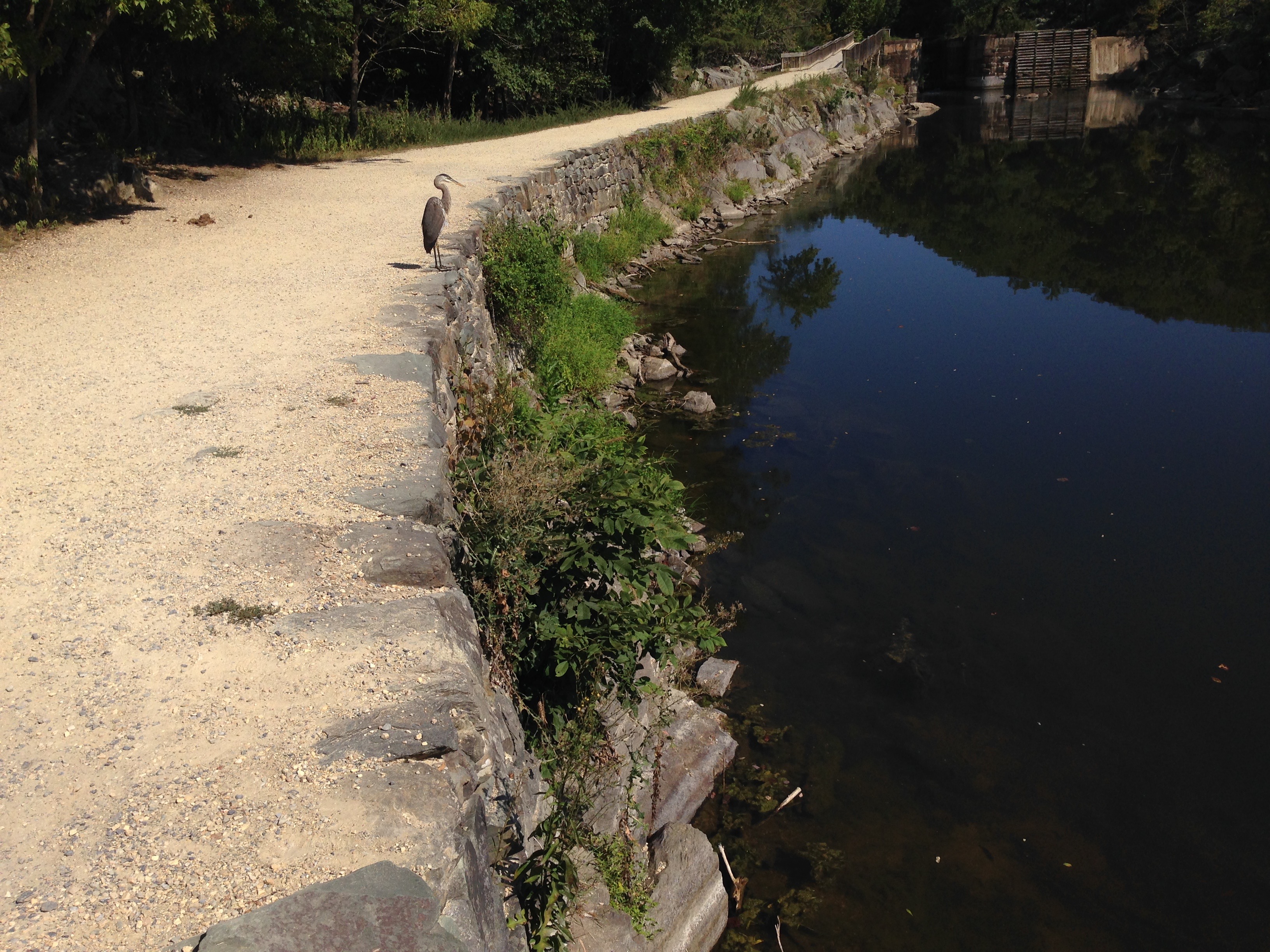 At this point I was kind of hoping the creature would just take off and give me that nice action shot I was thinking about. A bird standing still isn't all that remarkable. But no… It seemed to be perfectly content to hang out. So I moved closer. Step… Pause…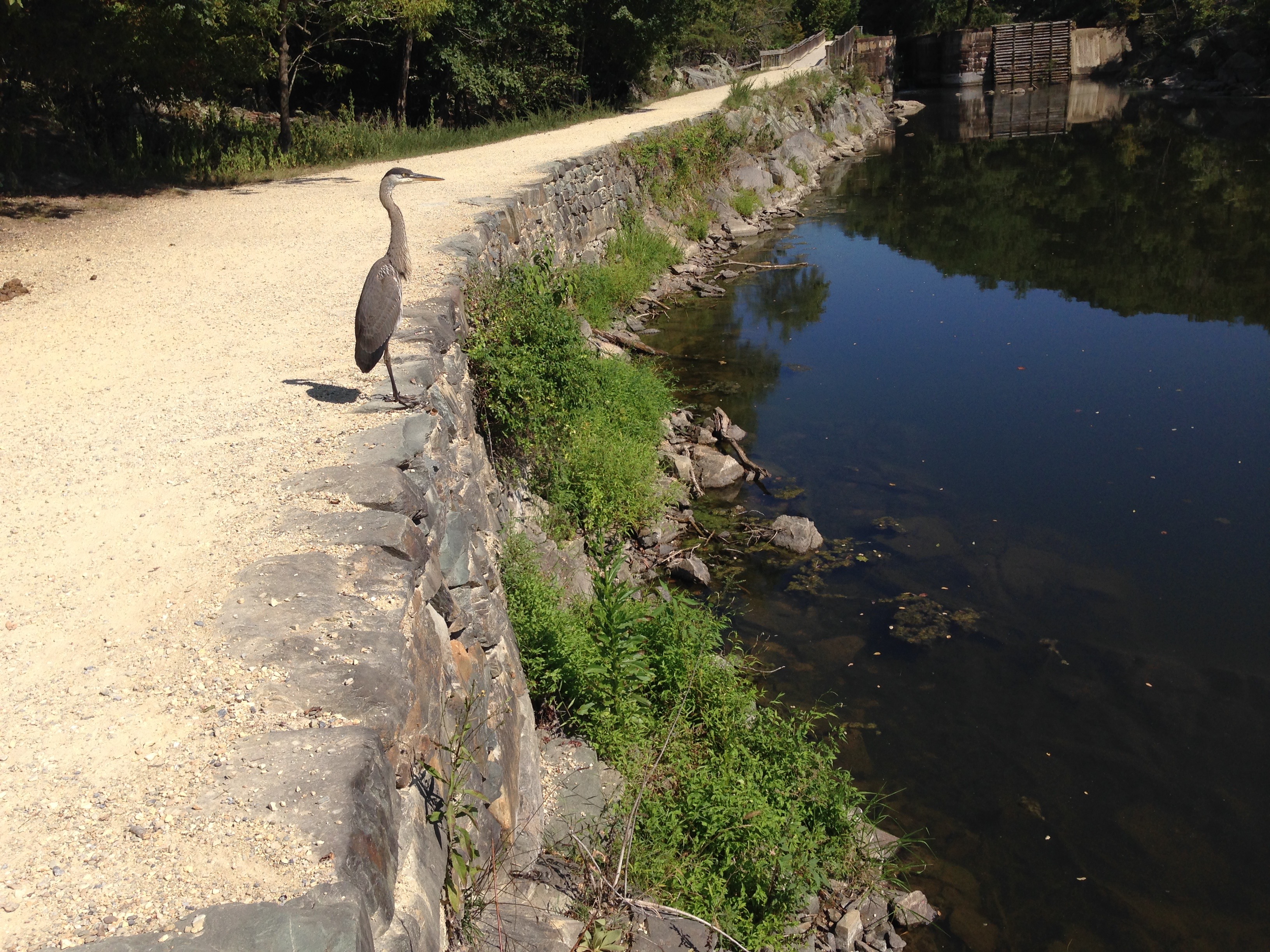 Now it's just getting ridiculous. I'm within 10 feet! It has to be feeling a little uncomfortable with this human's presence, right? Surely you want to fly away! Apparently not.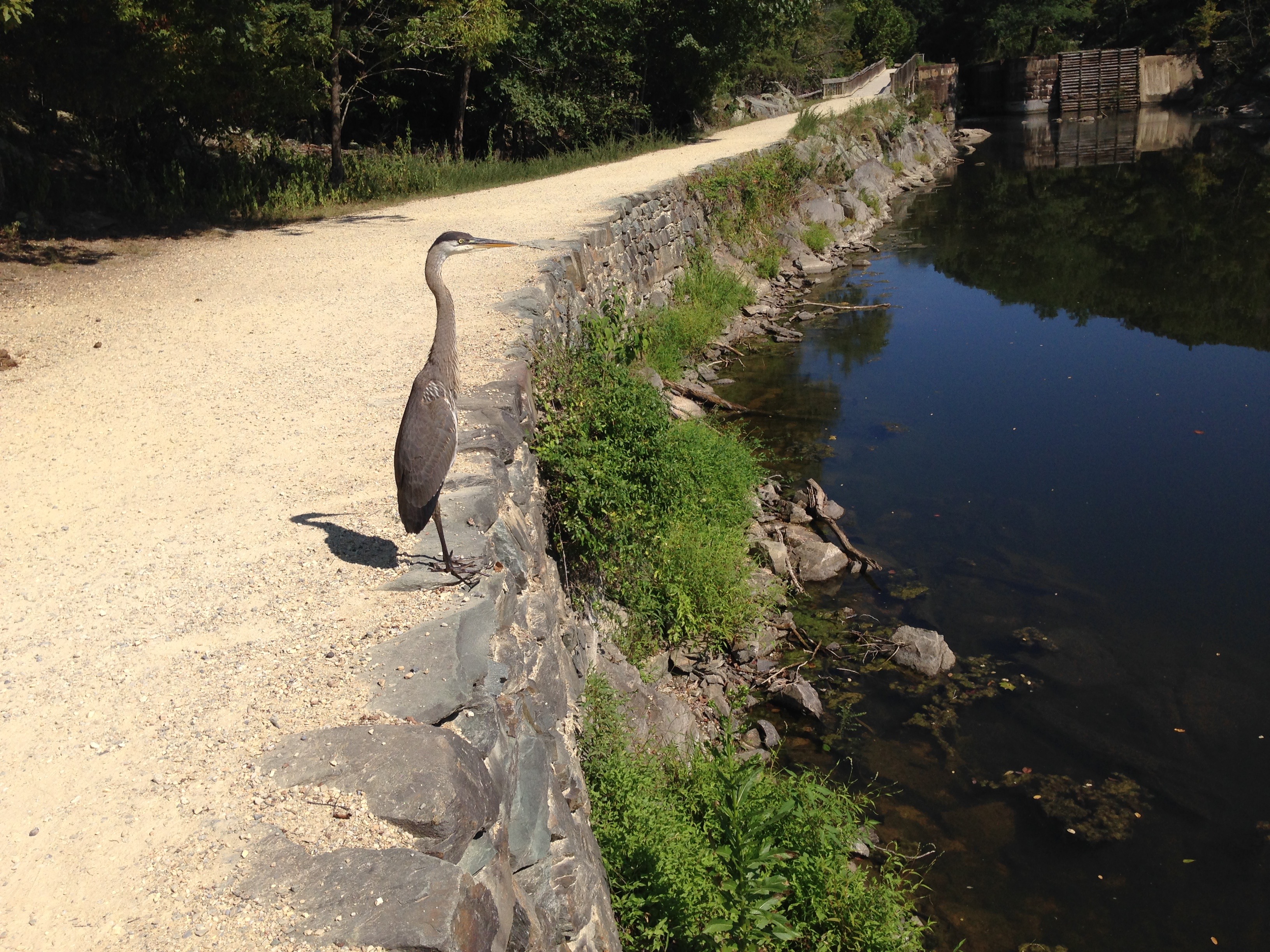 The heron simply saunters a few feet down the path and stops there. However, now a bicyclist is barrelling down the path toward us and I feel certain this will freak the bird out and send it on its way. Action shot to come!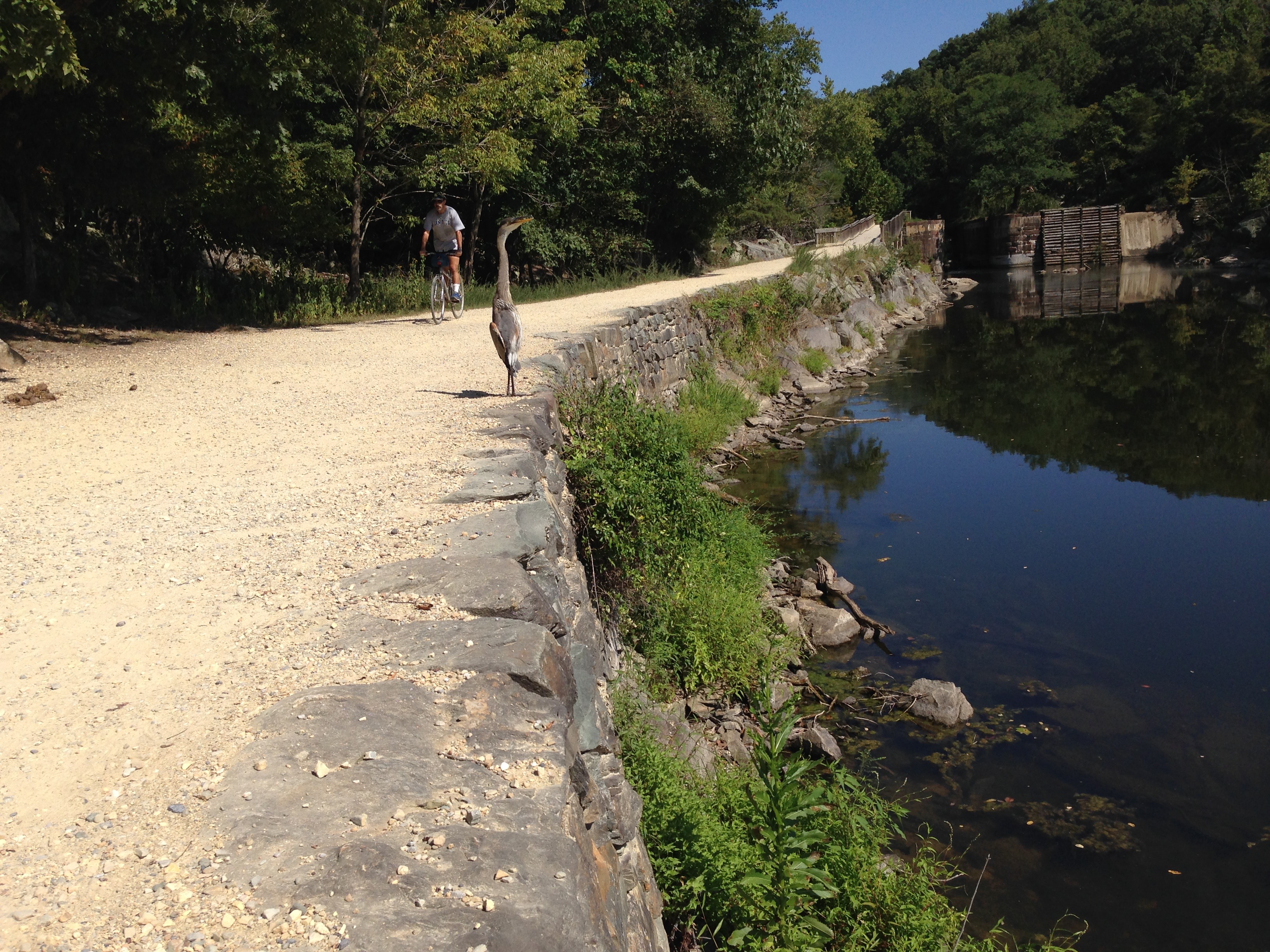 Nope. The creature casually ignores the bike and opens its wings and begins to dry itself in the sun. Its not going anywhere. OK, fine. Now I'm thinking, if it will let a mountain bike zoom past at close range I should be able to walk behind it and get a decent backlit photo from there. So I work my way slowly in that direction. (Careful to avoid that big pile of horse crap there on the left!)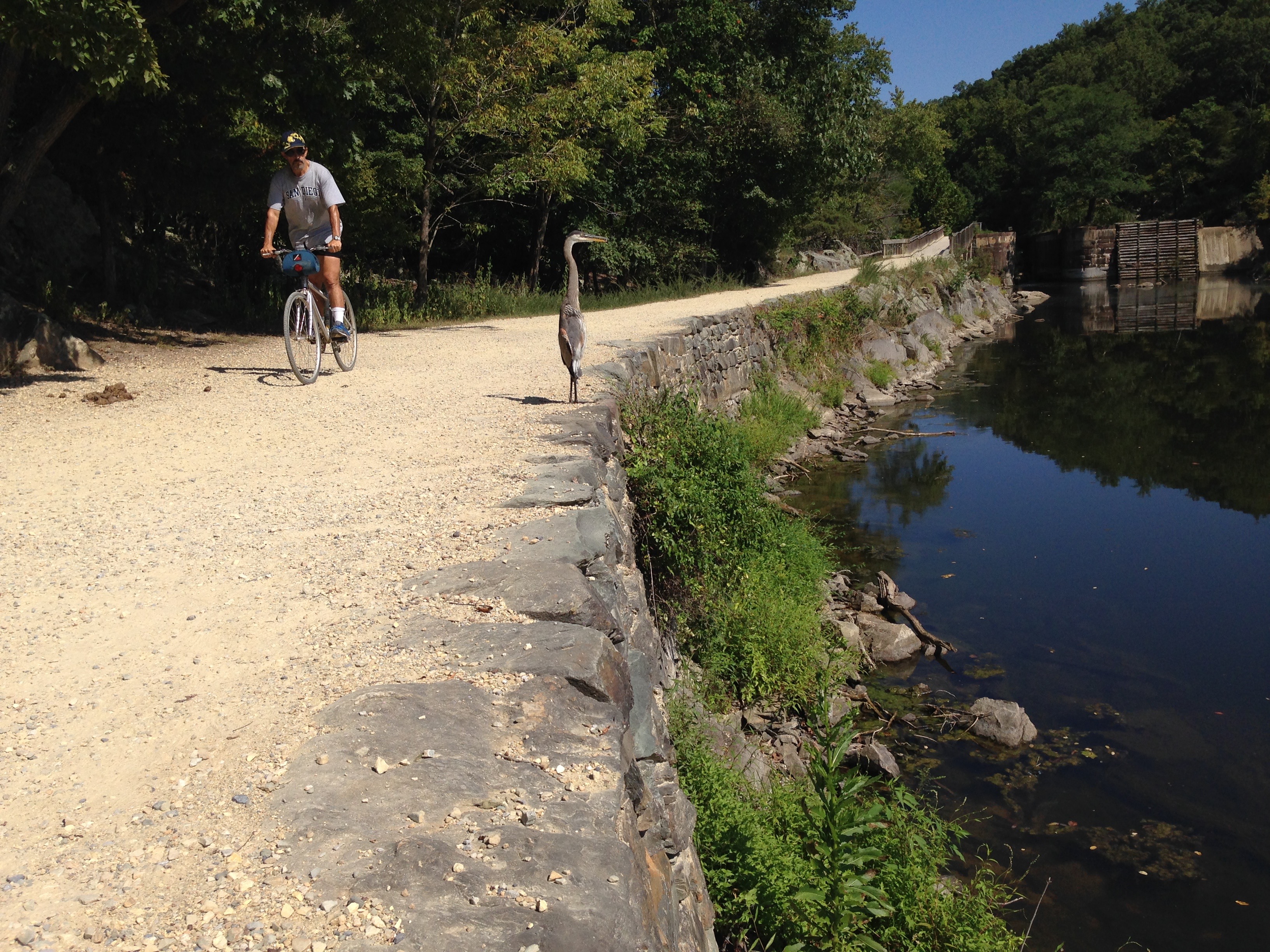 I move around the backside and get into position. This photo will be OK, I think. Not great. But OK. Then I notice the water stretching out to the right has interesting shadows and light. So I move a little further to my left. And…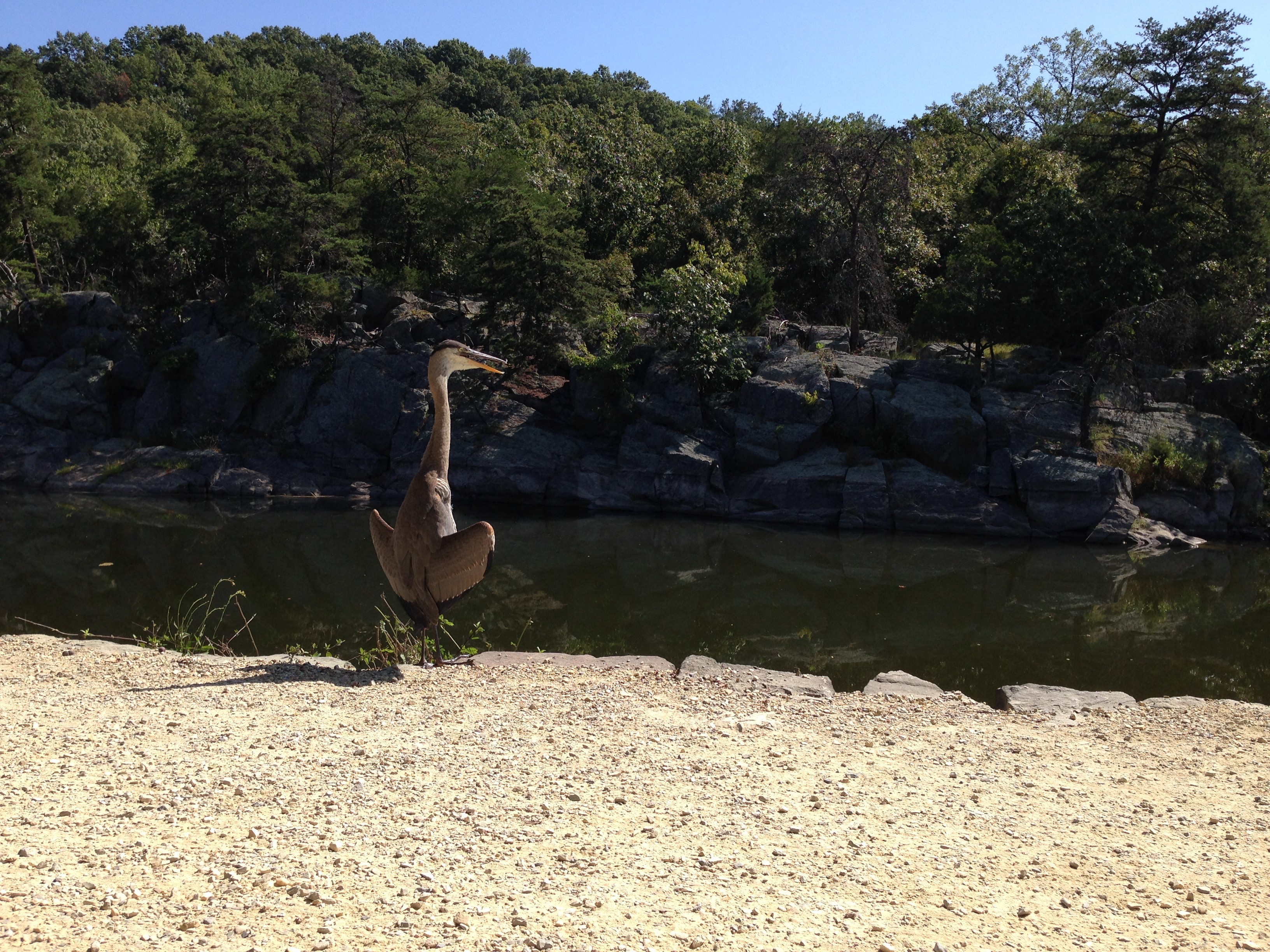 There. Much better. A groovy silhouette.
From start to finish this took about 15 minutes. Slow, deliberate movements, a laid back bird, and constantly on the lookout for an interesting composition, I finally ended up with this. Not bad for an iPhone, I'd say.
Thanks for tuning in.
Good light and good shooting.